Elizabeth Gillmor | PE, BEMP, LC, LEED AP
Principal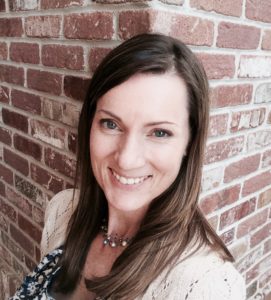 Elizabeth Gillmor has over 20 years' experience in energy efficiency, lighting, and daylighting consulting, and she brings an unparalleled enthusiasm to her projects and clients. She founded Energetics to provide creative, timely, and cost-effective energy and daylighting solutions to building owners and design teams.
Elizabeth started her career as a lighting designer, but as her interest in lighting energy efficiency grew, she branched into daylighting design, which naturally evolved into whole building energy modeling. Since then she has guided hundreds of projects to a higher level of energy savings, documented over 50 projects seeking LEED certification, and helped her clients receive millions of dollars in utility rebates. She is also an expert in energy codes so that her clients don't have to be.
Elizabeth is a certified Building Energy Modeling Professional (BEMP), former board member of the International Building Performance Simulation Assocation (IBPSA), active member of the IESNA Daylighting and Energy Management Committees, and is a regularly featured speaker for events such as the International Builders' Show, Lightfair International, USGBC Rocky Mountain Green, IALD Enlighten, and Rocky Mountain ASHRAE.
Education:
BS Architectural Engineering & Applied Math, University of Colorado at Boulder – 1997
Certifications:
Professional Engineer – Colorado & Louisiana
BEMP – Building Energy Modeling Professional
Lighting Certified (LC)
LEED Accredited Professional
Full List of Projects & Publications
Loretta Pokorny | EIT, LEED GA, WELL AP
Project Manager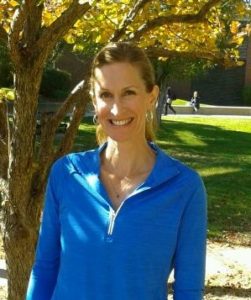 Loretta Pokorny radiates her personal devotion and commitment for energy efficiency and sustainability throughout every project. She has a strong belief that energy and sustainability policies have a significant positive impact on buildings, people and the environment. She has 20+ years combined experience in energy efficiency consulting and HVAC design.
Loretta began her career as an HVAC design engineer working for a design build mechanical contractor. She designed commercial and residential HVAC systems, conducted load calculations, designed snowmelt systems, performed energy simulations, and provided support for field technicians. She coordinated and led building design meetings with owners, architects, electrical and structural engineers, and construction managers.
Her practical experience in design and personal interest in energy and sustainability led her to energy efficiency consulting. Prior to joining Energetics, she spent the bulk of her career working closely with utility clients locally and nationally.
Education:
BS Architectural Engineering, University of Colorado at Boulder – 1998
BS Human Nutrition, Metropolitan State University of Denver – 2017
Certifications:
LEED Green Associate
WELL Accredited Professional – International WELL Building Institute (IWBI)
Collaborative Institutional Training Initiative (CITI) – Research Certification
Engineer in Training (EIT)
Cindy Yang | EIT, LEED GA
Energy Analyst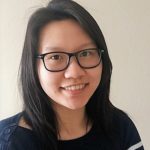 Cindy Yang is a recent graduate from the University of Colorado at Boulder with a degree in Mechanical Engineering. She first joined the Energetics team in early 2016 as a part-time intern while she was still in school, and then in early 2018 she moved into a full time role. She became interested in energy modeling after her first internship in Taiwan doing baseline energy analysis for subway stations, researching ways to reduce cooling loads. Currently, she is in training learning more about energy analysis and consulting. Her energy modeling experience includes multifamily, affordable housing, offices, K-12 schools, and higher education projects using OpenStudio and EnergyPlus software, for Xcel EDA program projects and energy code compliance.
She hopes to bring more energy, new perspectives, and excitement to the team and inspire others to be more sustainable.
Education:
BS Mechanical Engineering, University of Colorado at Boulder – 2017
Certifications:
LEED Green Associate
Engineer in Training (EIT)
Monica Aden | Business Manager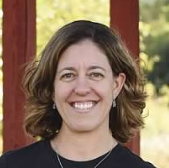 Monica Aden joined Energetics in 2019 as our Business Manager. With 20+ years experience managing people and projects for several different organizations throughout the Denver Metro area, and extensive knowledge from the non-profit world, Monica leads our marketing and admin efforts, and even provides certification and engineering support on select projects. As a Denver native and a fellow graduate of the University of Colorado at Boulder, she is passionate about our environment, the energy we use and keeping the community we live in clean and efficient. She is thrilled to join the Energetics Team.
Education:
BA Psychology, University of Colorado at Boulder – 1997
Einstein | Administrative Assistant and Life Coach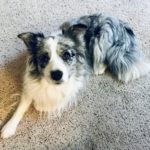 Einstein is a young, energetic border collie who keeps our office running like a well-oiled machine. He heads up office security efforts, greets guests and deliveries, and offers regular fitness classes and morale boosting activities such as tug-of-war and let's-go-outside-and-play. In his free time, he enjoys herding horses, keeping birds out of the yard, chewing soccer balls, and being a very good boy.