Elizabeth Gillmor  |  PE, BEMP, LC, LEED AP 
Principal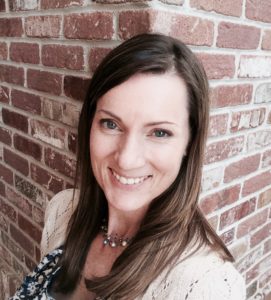 Elizabeth Gillmor has 20 years' experience in energy efficiency, lighting, and daylighting consulting, and she brings an unparalleled enthusiasm to her projects and clients.  She founded Energetics in 2015 to provide creative, timely, and cost-effective energy and daylighting solutions to building owners and design teams.
Elizabeth started her career as a lighting designer, but as her interest in lighting energy efficiency grew, she branched into daylighting design, which naturally evolved into whole building energy modeling.  Since then she has guided hundreds of projects to a higher level of energy savings, documented over 50 projects seeking LEED certification, and helped her clients receive millions of dollars in utility rebates.  She is also an expert in energy codes so that her clients don't have to be.
Elizabeth is a certified Building Energy Modeling Professional (BEMP), former board member of the International Building Performance Simulation Assocation (IBPSA) 2015-2016, active member of the IESNA Daylighting and Energy Management Committees, and is a regularly featured speaker for events such as the International Builders' Show, Lightfair International, USGBC Rocky Mountain Green, IALD Enlighten, and Rocky Mountain ASHRAE.
Education:
BS Architectural Engineering & Applied Math, University of Colorado at Boulder – 1997
Certifications:
Professional Engineer – Colorado & Louisiana
BEMP – Building Energy Modeling Professional
Lighting Certified (LC)
LEED Accredited Professional
Full List of Projects & Publications
Loretta Pokorny  |  EIT, LEED GA, WELL AP 
Project Manager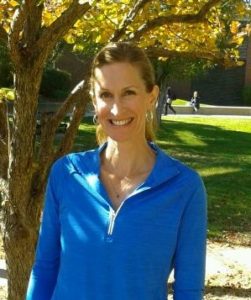 Loretta Pokorny radiates her personal devotion and commitment for energy efficiency and sustainability throughout every project. She has a strong belief that energy and sustainability policies have a significant positive impact on buildings, people and the environment. She has 19 years combined experience in energy efficiency consulting and HVAC design.
Loretta began her career as an HVAC design engineer working for a design build mechanical contractor. She designed commercial and residential HVAC systems, conducted load calculations, designed snowmelt systems, performed energy simulations, and provided support for field technicians. She coordinated and led building design meetings with owners, architects, electrical and structural engineers, and construction managers.
Her practical experience in design and personal interest in energy and sustainability led her to energy efficiency consulting.   Prior to joining Energetics, she spent the bulk of her career working closely with utility clients locally and nationally.
Education:
BS Architectural Engineering, University of Colorado at Boulder – 1998
BS Human Nutrition, Metropolitan State University of Denver – 2017
Certifications:
LEED Green Associate
WELL Accredited Professional – International WELL Building Institute (IWBI)
Collaborative Institutional Training Initiative (CITI) – Research Certification
Engineer in Training (EIT)