Elizabeth Gillmor PE, BEMP, LC, LEED AP 
Principal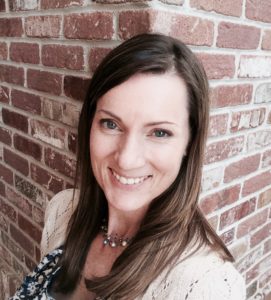 Elizabeth Gillmor has 20 years' experience in energy efficiency, lighting, and daylighting consulting, and she brings an unparalleled enthusiasm to her projects and clients.  She has guided over a hundred projects to a higher level of energy savings, and helped her clients receive more than a million dollars in utility rebates.
Elizabeth started her career as a lighting designer, but as her interest in lighting energy efficiency grew, she branched into daylighting design, which naturally evolved into whole building energy modeling. Prior to founding Energetics, she was the Building Energy Analysis Manager at Group14 Engineering.
Elizabeth is also a certified Building Energy Modeling Professional (BEMP), former board member of the International Building Performance Simulation Assocation (IBPSA) 2015-2016, active member of the IESNA Daylighting and Energy Management Committees, and is a featured speaker for events such as Lightfair International, USGBC Rocky Mountain Green, IALD Enlighten, and Rocky Mountain ASHRAE.
Education:
BS Architectural Engineering & Applied Math, University of Colorado at Boulder – 1997
Certifications:
Professional Engineer – Colorado & Louisiana
BEMP – Building Energy Modeling Professional
Lighting Certified (LC)
LEED Accredited Professional
Full List of Projects & Publications