Energetics' principal Elizabeth Gillmor is one of Colorado's foremost experts in energy efficient affordable housing.  She has been energy consultant on dozens of low- and mid-rise projects seeking both 4% and 9% Low Income Housing Tax Credit (LIHTC) financing through the Colorado Housing and Finance Authority (CHFA).  She has also been energy consultant to more than 50 multifamily and senior housing projects, both market rate and affordable, most targeting Enterprise Green Communities compliance and/or LEED certification, and has a unique perspective on the market and trends.
Check out our Affordable Housing portfolio here.
Our Affordable Housing services include:
Implementation of the Xcel Energy "Energy Design Assistance" program for low-rise and mid/high-rise projects
Energy modeling and energy cost savings documentation
Resident utility allowance calculations
Energy code compliance documentation
Enterprise Green Communities Charette Facilitation
EGC Criteria drawing/submittal review and implementation
EGC worksheets and waivers
Our sustainability philosophy of designing homes for people creates homes that work, saving owners and residents hundreds of thousands of dollars in utility and maintenance costs every year.  Contact us for a full project list and happy client references.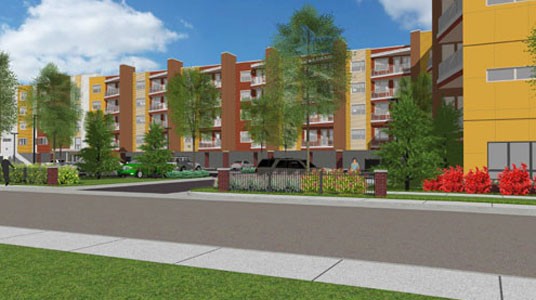 Westwood Crossing Apartments – Lewis Himes Architects